Customer services are more important than ever in 2021, especially in terms of maintaining a good level of trust between customers and companies. In the present times, customer trust is not an easy thing to acquire. Especially in the wake of Corona virus pandemic, there is a remarkable uncertainty in the market. So, it is vital that you double down on every aspect in terms of quality. As far as customer support and tech support services are concerned, thoughtful domestic customer support outsourcing in the US can provide you an instant edge over the competition.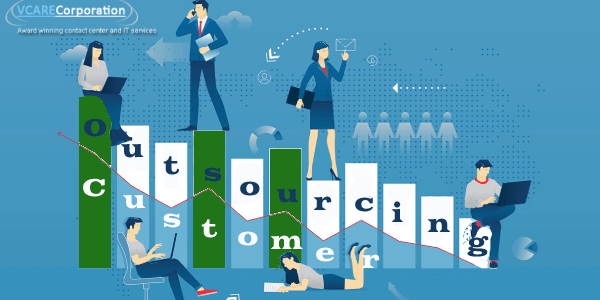 Access these 3 Benefits of Domestic Outsourcing in 2021
Domestic outsourcing is more effective in 2021, especially in terms of reliability and peace of mind. Due to the uncertainty prevailing in the market, you need to keep your business within your shores. In the current times, it can provide you the following advantages:
Keeps your customers on your side
Although international outsourcing can have greater financial advantages, domestic outsourcing in 2021 is a safer bet and has a lot more advantages in the long term. With regional agents as part of your customer support team, you are in a good position to build better bonds with your customers. As the trust is at an all-time low, you do not want customers speaking with people who have unfamiliar accents. Outsource customer service provider NJ like Vcare Corporation provide you access to local talent without carving a hole in your financial coffers.
More control over the vendor operations
With a call center vendor in your proximity, you can easily visit its premises to check on the operations. The same cannot be done with offshore vendors as travel is restricted during lockdowns.
Better cloud platforms close at home
Microsoft Azure and AWS are two of the biggest cloud platforms in the world. The companies that own these platforms are in the US. So, if you are in the US and use domestic customer support outsourcing, you will find a lot of vendors who have good expertise in these platforms. As during lockdowns, cloud competency is a vital trait, you are surely going to benefit a lot with the services of a vendor who is located in the US.
With multi-decade experience in the BPO domain, Vcare Corporation is one of the best outsource customer service provider NJ. It has all the right resources to keep your customer support, tech support and telemarketing services operational in 2021 during Covid-19 pandemic.
Related Post: